Antique Kapala Ram Skull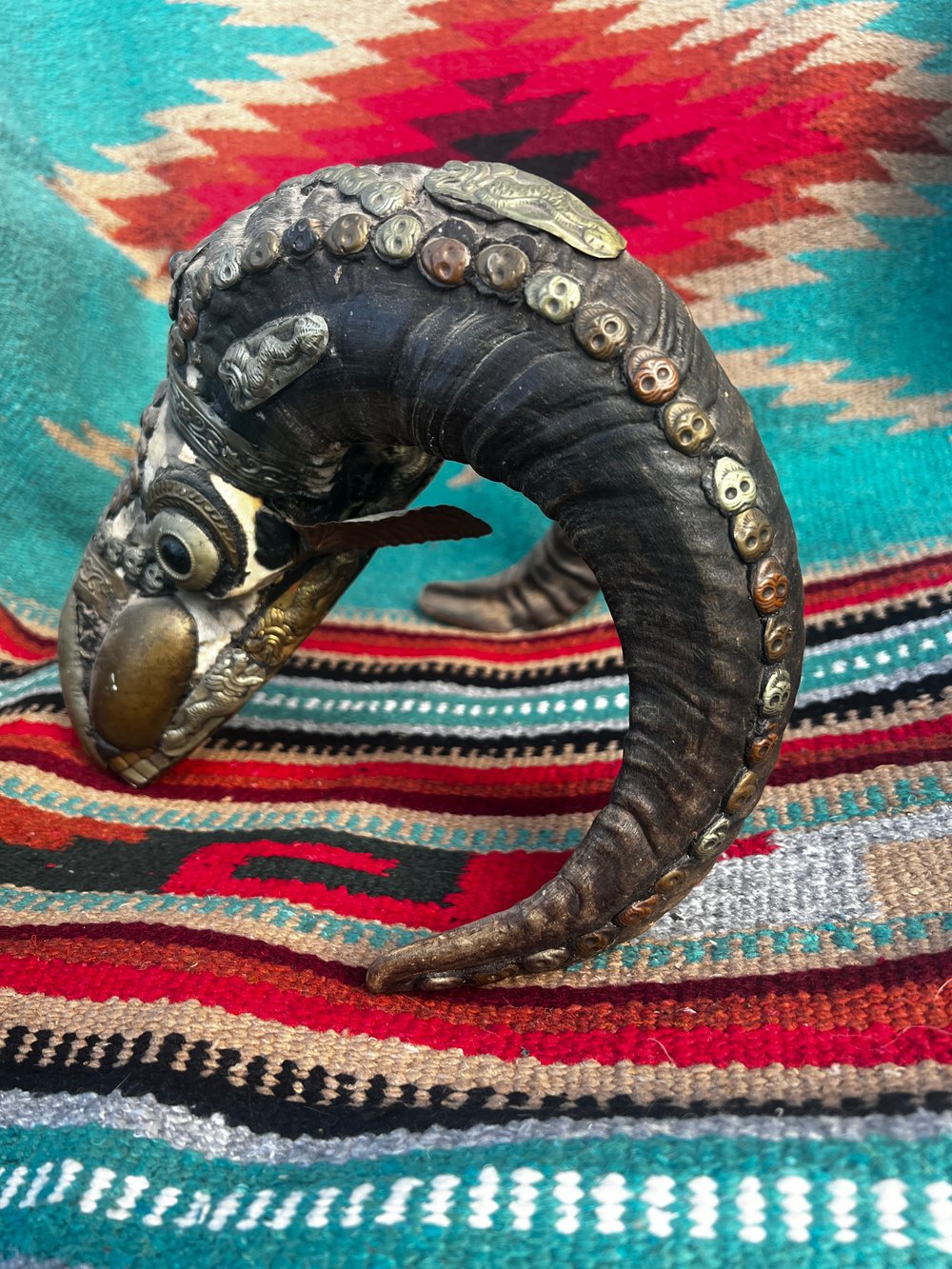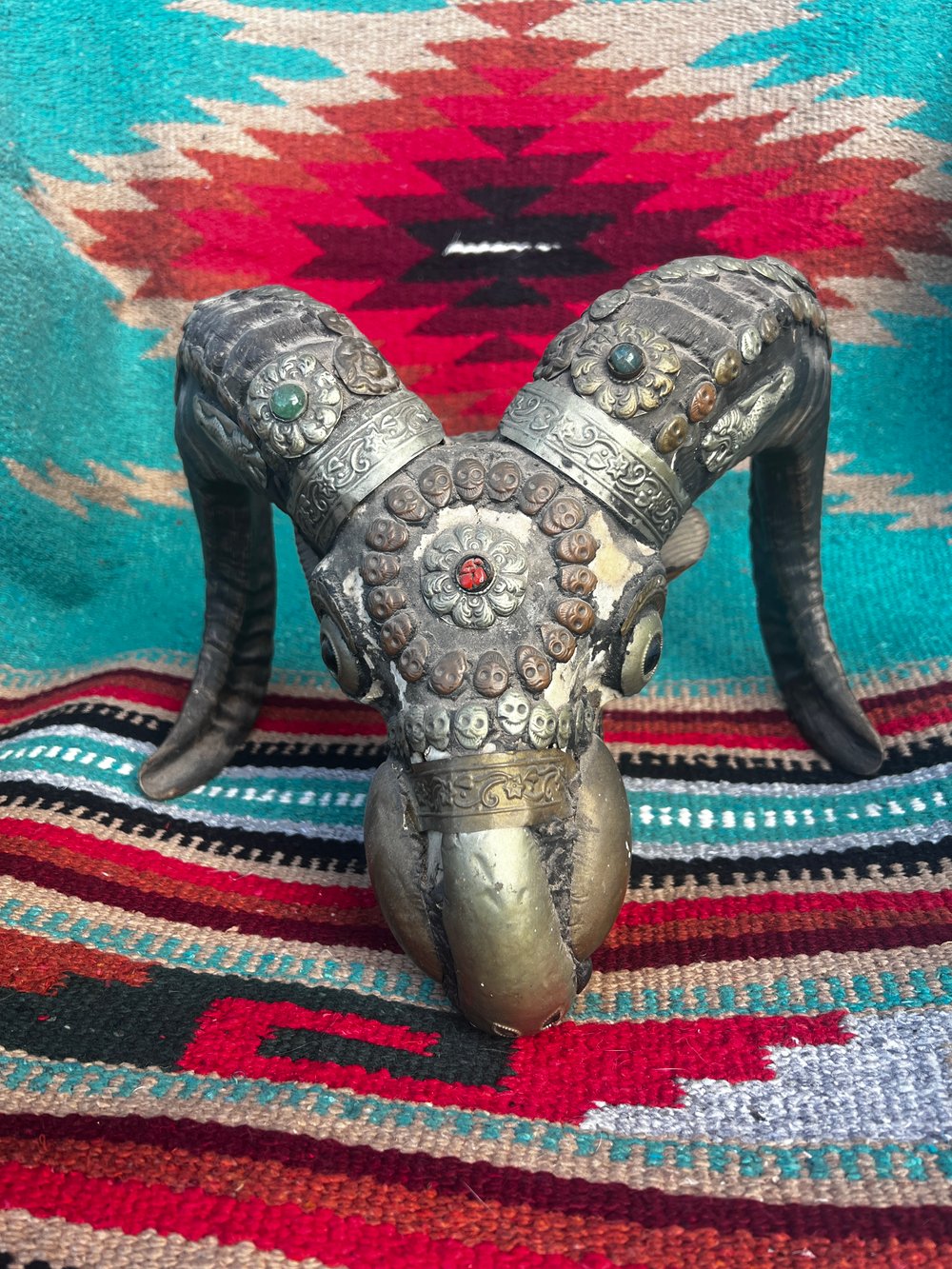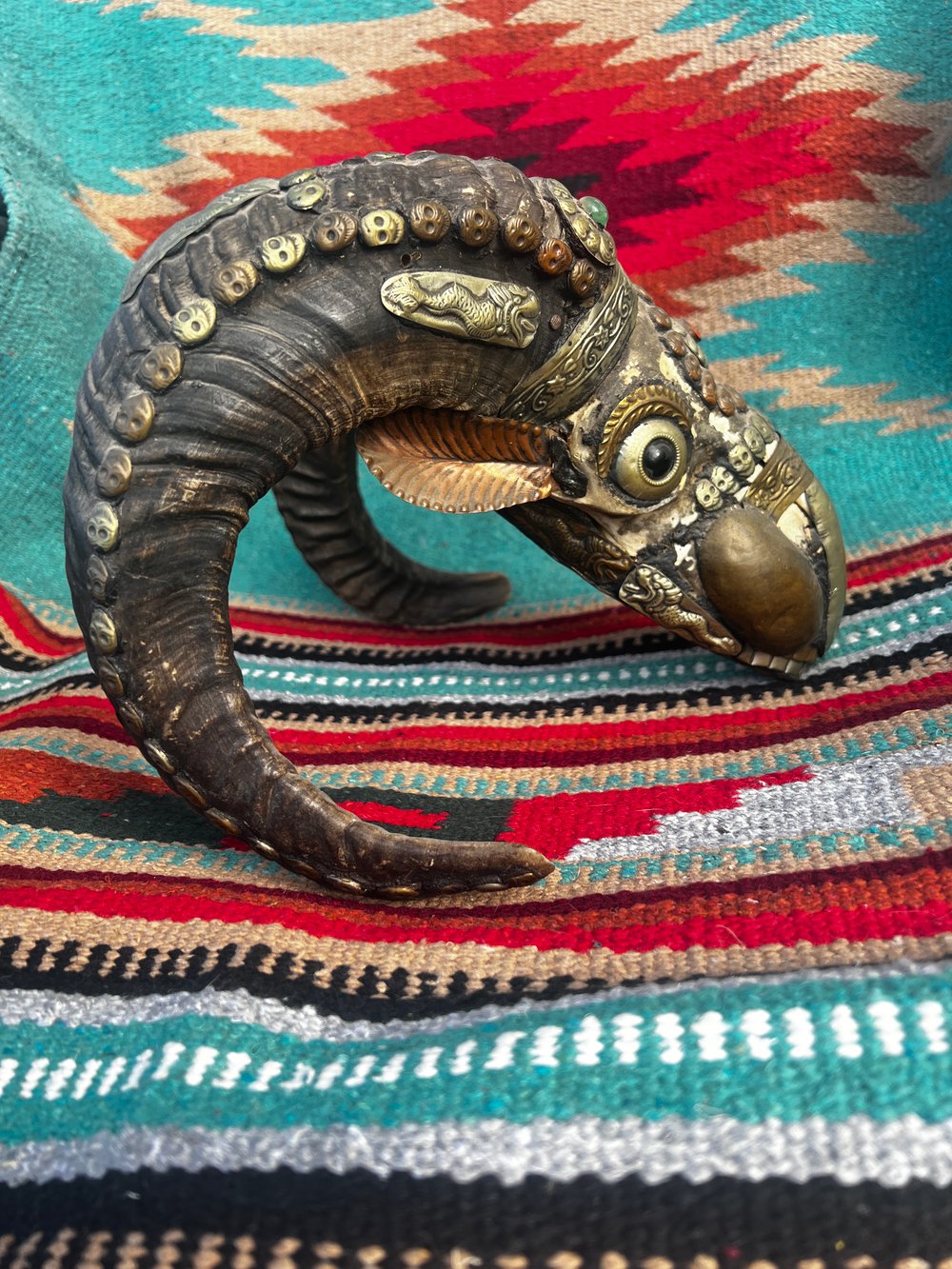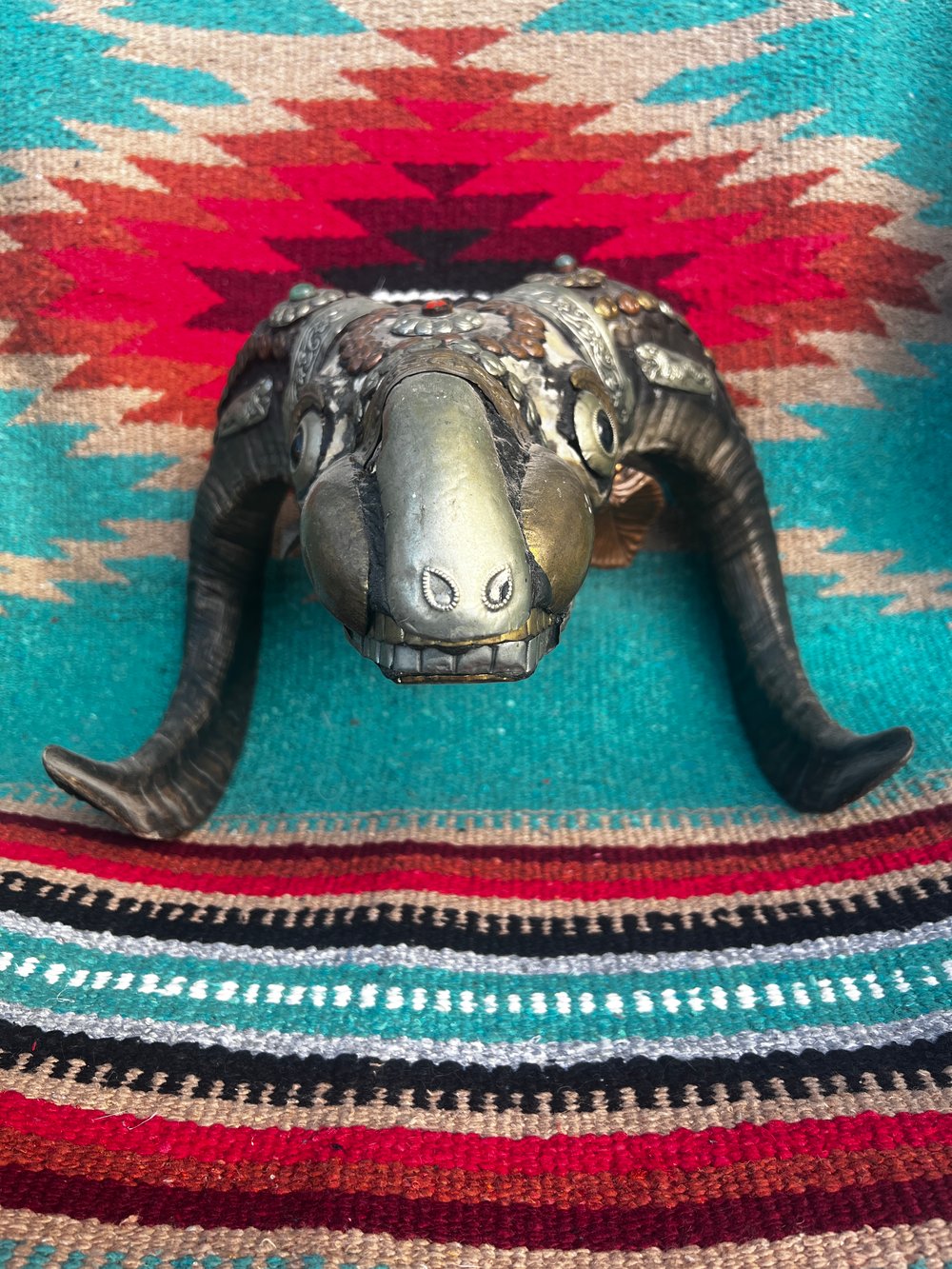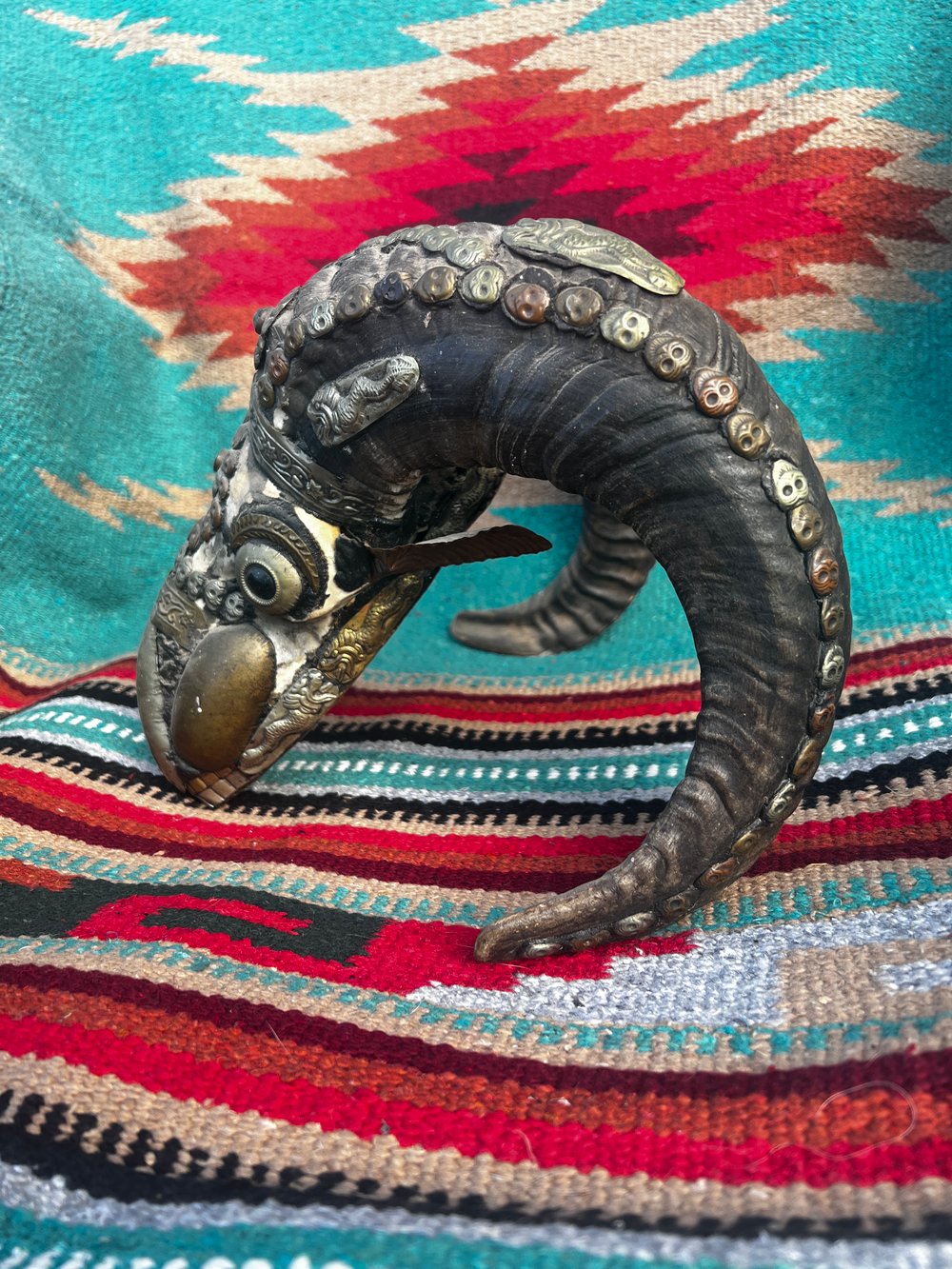 Antique Kapala Ram Skull, an exceptional collectors piece. Very old, of Tibetan origin. Decorated in colored glass with Tibetan Silver, Copper, and Brass accents. The Kapala is usually made of human skulls, but they can also be traditionally made of other animals like the ram.
Kapalas - human or animal - are mainly used historically in the rituals of tantric meditation. It is a gorgeous piece.